Freshwater pearls have been
cultivated for their health and
beauty benefits in China for
more than 3,000 years.
During Chinese Ming dynasty
the famous doctor Li Shizhen
put in his medical book Classical Chinese Materia Medica the
use of pearl powder for skin
health: "Spread on face, lubricate
skin and give good complexion.
Spread on hands and feet,
smooth skin and relieve chaps.
Remove face acnes. Decrease
secretion." The Empresses and
Ladies of the royal court were
long familiar with this luxurious
method of skin care. They
believed the pearls have a
miraculous contribution on
maintaining the youth of their skin.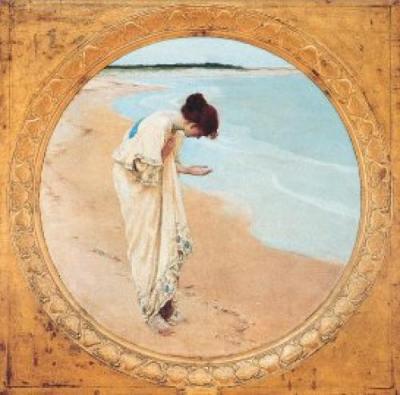 A Jewel for Your Skin
The Lady Yang of the Tang dynasty imperial palace was famous for
her voluptuous figure and of her porcelain-like skin. Using crushed pearls was her favorite way to
nourish and maintain her youthful skin. In the more recent Ching dynasty, the controversial Empress
Tsu-Shi who was also well known for her beauty, at the age of 74 she still kept her skin smooth,
radiant, and baby soft. .
Madame Magdalene
Introduces a Facial Cream Fit for Royalty
~ Nutrition Pearl Cream ~
Pearls are an excellent source of minerals,
amino acids and calcium carbonate,
the most absorbable form of calcium.
Nutrition Pearl Cream is made from well selected pure precious pearls which are reduced
into very fine powder (about 2 microns in diameter). Then Olive and Jojoba oil is added to
give your skin an instant healthy glow. It naturally moisturizes your skin an makes it soft
and fluffy in texture, like no other moisturizing cream. Silky to the touch and after feel,
it will be absorbed by you skin almost immediately, that means your skin "likes" the cream.
Mild lightening effect masks minor color difference on the skin. Nutrition Pearl Cream also
possesses the special effect in preventing the skin from being chapped and senile. Frequent
use of the cream will always maintain one's skin tender, white, lubricous and smooth, giving
that natural look to the skin as it nourishes and allows it freely "breath".
Lavished on the Chinese royal court for centuries, finely crushed pearls is the Asian aristocrat's
age-fighting secret formula, now it could be your secret to a truly vibrant complexion.
Use Nutrition Pearl Cream to enhance skin cell renewal to heal blemishes, as a whitener,
to minimize large pores and reduce redness. Can be used as foundation for make up and
as a night cream.
Give Yourself a Royal Treatment,
Order Yours Online Now!
Madame Magdalene
Nutrition Pearl Cream
$29.95 / 1.8 Oz. Jar - Price Includes US & Canada Shipping & Handling
Special 2 Jar Offer - $54.95
To Order With a Check / Money Order or to Fax Your Order CLICK HERE

$39.95 / 1.8 Oz. Jar - Price Includes Shipping & Handling to Any Country