<![if !vml]>

<![endif]>Kidney Cleanse
How to Keep Your Kidneys at it's Prime
The human kidneys are small, biological marvels with a fascinating design that fulfill
a vital function. Most people are born with two kidneys; each bean shaped organ is
about the size of a fist located just below the rib cage on either side of the spine.
Each kidney is about 11.5 cm long, 5 to 7.5 cm broad and 2.5 cm thick, weighing
about 150 grams and are located near the middle of your back, just under the ribcage.
An Amazing Filtering System
Healthy kidneys act like a filter to make sure the right amount of wastes and fluids are
removed, they keep the proper balance of salts and acids in the body and produce
hormones. Every day our kidneys perform an essential job of filtering 200 litres of blood,
to remove about 2 litres of waste products and unneeded water.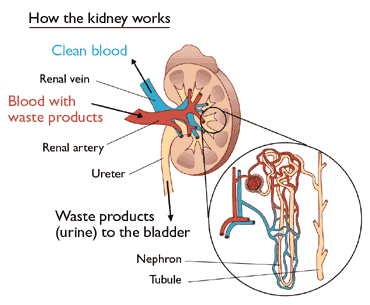 Signs, Symptoms and Failure
Usually symptoms come on very fast. They include fever, chills, pain, upset stomach,
low back pain, vomiting, a constant need to urinate or an inability to urinate at all,
blood in the urine, and pain or a burning sensation during urination.
An acute kidney infection starts suddenly with severe symptoms, then quickly comes to
an end. A chronic kidney infection develops slowly, grows steadily worse, and hangs on.
The chronic variety can lead to kidney failure.
The kidneys are created to last a life-time
with proper care
KidneyAid is formulated with unique herbals to support proper
circulation to the kidneys, helping them efficiently eliminate
accumulated toxins from the system.
Help rid the kidneys of bacteria

Help protect against inflammation

Help prevent urinary tract infections

Support the metabolic control functions of the kidneys
It's recommended that everyone complete a kidney cleanse every six months to help
keep the kidneys cleansed and healthy.
Ingredients:
Cleavers, Goldenrod Tops, Horsetail, Hydrangea Root, Plantain Leaf, Kidney Substance
This Product is Out of Stock
Save Your Kidneys, Order yours Now!
<![if !vml]>

<![endif]> KidneyAid - Special 2 Bottle Offer / 120 capsules

$34.95 - Price Includes US Shipping & Handling.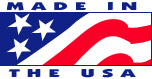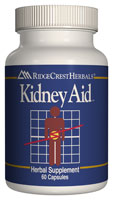 $44.95 - Price Includes Air Shipping & Handling to Any Country.
This NaturalyPure web page is intended for general information and education only and not intended
   to diagnose, cure nor treat any disease. It is not a guide for self prescription. The author or the server
   management accept no responsibilities for the use or misuse of the  information this site contains.
Information provided here-in by RidgeCrest Herbals 
 The Food and Drug Administration have not evaluated these statements.